In Mental Position (Japan), 2008/07/29.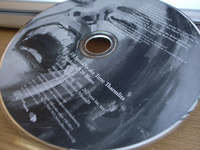 Terre Taemlitz, one of the most important artist in House music scene of East Coast US, releases her 1st album as DJ Sprinkles on 9th August 2008.
Messages of antithesis to present House Music scene, and beautiful deep sound which is been developing like proving those words enchant listeners with minimal and tight beats.
Not only Deep House fans or Chillout music fans, but people who like beautiful tracks must buy this album.