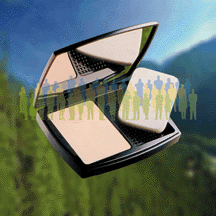 terre thaemlitz couture cosmetique
クチュール・コスメティック (1997)
Terre Thaemlitz: Couture Cosmetique | Full-length CD Album | Released 1997 | US: Caipirinha Prod., Japan: Daisyworld Discs
Trans Am (Punched to the Floor) 1:45
Silent Passability (Ride to the Countryside) 9:07
NTSC DVD video available
Residual Expectations 8:56
Fragmentation/Standardization (Love Not Angrily in Protest) 10:53
Facilitator 9:55
F/S (Fragment) 0:59
Abandoned Left 10:20
D.C. D.O.A. 1:12
Trans Am (Transgendered American) 10:50
Couture Cosmetique: Transgendered Electroacoustic Symptomatic of the Need for a Cultural Makeover (or... What's Behind All That Foundation?)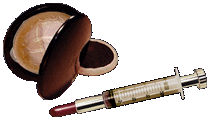 The complete English liner notes for Couture Cosmetique are available for free in the writings section.
「クチュール・コスメティック」の日本語のアルバムテキストは「執筆」セクションから無料ダウンロードが出来ます。
Released in 1997, Couture Cosmetique was Terre Thaemlitz' first album to include a written essay, setting the tone for all of her future releases. It was also a landmark in Thaemlitz' move away from MIDI instrumentation and towards direct digital synthesis. In the text, Thaemlitz discusses both transgendered praxis and electroacoustic audio production in relation to "sampling" - cultural and aural.
Recorded at: Meow (Spanish Harlem).
Produced, mixed and arranged by Terre Thaemlitz
(c)(p) 1997 T. Thaemlitz (BMI)
Design by Terre Thaemlitz.