terre thaemlitz | image gallery
Terre Thaemlitz (1968) is mehrfach ausgezeichneter Multimedia-Produzent, Autor, Redner, Aufklärer (educator), Audio-Remixer, DJ und Betreiber des Labels Comatonse Recordings (www.comatonse.com). Seine Arbeit verbindet auf kritische Weise Themen der Identitätspolitic - Gender, Sexualität, Klasse, Linguistik, Ethnizität und "Rasse" - mit einer fortwährenden Kritik der sozioökonomischen Produktion kommerzieller Medienproduktion. Diese Mannigfaltigkeit der Themen entspricht Thaemlitz' breitgefuacherter Produktionspalette, die elektroakustishe Computermusik, cluborientiertes Deep House, Digital Jazz, Ambient und computerkomponierte neo-expressionistische Piano-Soli umfasst.
Er hat uber fünfzehn Solo-Alben sowie zahlreiche LPs, Singles, Kollaborationsalben, Remixe und Videoarbeiten veröffentlicht und ist Haus-DJ im Tokioter Club Module, wo seine "Deeperama"-Parties zweimonatlich stattfinden. Seine Artikel über Musik und Kultur sind weltweit in Büchern, Zeitschriften und Magazinen erschienen. Als Referent und Aufklärer zu Fragen nicht-essentialistischer Trangender-Forschung und Queer Theory hat Thaemlitz an Diskussionsforen in ganz Europa und Japan teilgenommen, desgleichen hat er zahlreiche kulturübergreifende Sensualisierungsworkshops in der Tokioter Uplink Factory in der Nähe seines derzeitigen Wohnsitzes in Japan durchgeführt.
was die musik-presse über thaemlitz sagt
Resident Advisor 2009 Album of the Year.
"We were all very impressed by Terre Thaemlitz, who is probably one of the best musicians I ever worked with - including studio-mixing of acoustic instruments."
- Reinhold Friedl of Zeitkratzer, interviewed by Rui Eduardo Paes, January 2003.
"Sein dekonstruktiver Ungang mit den Codes der Popgeschichte und deren impliziten politischen Phantasien erteilen jedem Unmittelbarkeits - und Ausdrucksfetisch eine ästhetische präzise Absage, ohne einen schlechten Gegensatz zwischen Kultur und Politik aufzumachen."
- Nicolas Siepen in Springerin, Band IX Heft 4, Winter 2003.
The Wire (UK) magazine calls Thaemlitz "in the very best sense, a commie pinko faggot," and lists Thaemlitz' albums in their top 50 albums of 1998, and top 15 Electronica albums of 1998.
URB Magazine readers voted Thaemlitz the "Best Ambient/Experimental Artist of 1997."
MTV-Online says "When he's not cracking cynical snaps like a downtown drag queen, Thaemlitz sounds like a college professor. With rhythm."
Option Magazine says "Thaemlitz carries electronics into the uncharted future."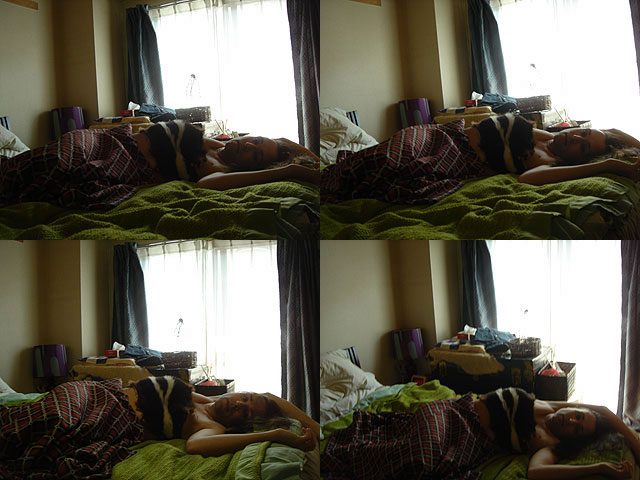 Top 5 World's Least Douchey DJs in "Crossfade/Miami New Times" November 25 2011.
Best Album 2009 (DJ Sprinkles, Midtown 120 Blues) 2009 Staff Poll Results in "Resident Advisor" (residentadvisor.net), January 2010.
Karl Sczuka Preis Top 5 finalist 2005 (Terre Thaemlitz, Trans-Sister Radio), 2005 Karl Sczuka Preis.
Honorable Mention In DIgital Musics (Terre Thaemlitz, "Superbonus"), 1999 ORF Prix Ars Electronica.
Best Ambient/Experimental Artist 1997 1997 Readers Poll Results in "URB Magazine," US: March/April 1998.
Best DJ Award 1991 1991 Sally's II Grammy Awards, House of Magic, Midtown Manattan Drag Circuit.
October 1991-March 1992 10pm-4am every Thursday, Friday & Saturday at Sally's II, Carter Hotel Ballroom, New York USA.
2003-2006 "DJ Sprinkles' Deeperama" resident party at Club Module(渋谷), Tokyo Japan.
Member of the 2012 Faculty of the Milton Avery School of the Arts, Department of Music and Sound, Bard College, Annandale-on-Hudson New York USA.
permanent collections
美術収集
"TML #25" multi-channel audio work encoded for 47 channel sound system in The Morning Line, an outdoor sculptural installation by Matthew Ritchie with Aranda\Lasch and Arup AGU, in the permanent collection of Thyssen-Bornemisza Art Contemporary, Wien Austria (June 7, 2011).